Who We Are
This blog was created for people who love snacks of all kind. Whether its chips, cookies, nuts, or even cereal eaten by hand, we are ready to eat it. Munchies Blog is meant to provide a resource for people to discuss their favorite (and least favorite) snacks. The site began as a series of random conversations about snacks and hopefully will turn into something bigger and better. At the very worst case, we get to eat snacks and talk about them which isn't too bad at the end of the day.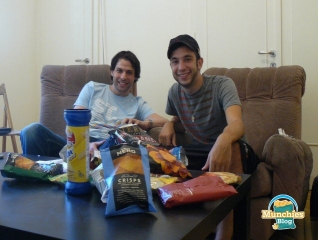 Munchies Blog is a young site and we are open to any and all ideas. We have been fortunate enough to have friends help us try snacks and even provide their own reviews. If you have ideas for things to cover, want to guest post, talk about cross-site blogging, advertising and anything we left out please don't be afraid to contact us as we would love to hear from you.
We really hope you enjoy the site and find the articles and reviews interesting and useful.
Munch Safe. Munch Smart.
-David and Roy